My Story
Holistic Dermatologist 
A doctor, Wife, and mother Pursuing her passion for natural skin care and total body health in a holistic way.
IN MY BUSY PRACTICE I SEE PATIENT'S ONE-ON-ONE, AND NOW I'M TAKING MY EXPERTISE FOR, Holistic dermatology, natural SKIN care AND HEALTH ONLINE…
Hi!
I'm Dr. Angela Brimhall your holistic dermatologist
In short, I'm a board-certified holistic dermatologist and Mohs skin cancer surgeon, also known as TheHolisticDerm from the popular Tiktok videos offering skin advice in short, entertaining, easily digestible segments. As a working mom of 5, doctor, wife and health expert, I share relatable life and how natural skin care and total body health work together for me, my patients and hopefully soon, for you too!
The thought of becoming a doctor never entered my mind growing up. There are no physicians in my family, and when I was young, I was not expected to do anything more than get married and keep house. In high school, I became fascinated with science and how it constantly pushed the human frontier. My love for people led me initially to psychology and then science propelled me to medicine. I applied to medical school not knowing what I was getting into, but what I lacked in exposure I made up for in heart. I loved all my subjects and studied efficiently so I could care for my 2 year old daughter while becoming a well rounded doctor. I was surprised to find myself near the top of my class and when I learned that there were over 1,500 distinct skin diseases that needed to be diagnosed and treated, I was smitten with dermatology.
We chose to have our second child during my 3rd year of medical school, even though my dean counseled that if I had a baby I would fail out and never get a residency. Instead of failing out, I earned a masters degree in clinical research in addition to my medical degree and collaborated with top researchers to author and present multiple journal articles on topics including psoriasis. Our third child was born while I was serving as the chief resident during the final year of my Dermatology residency at University Hospitals, in Cleveland, OH. Following my residency, I moved across the country, started practicing general and surgical dermatology, became a Board Certified Dermatologist, a Fellow of the American Osteopathic College of Dermatology, and a Fellow of the American Academy of Dermatology. In 2014, my passion for diagnosing and treating skin cancer led me to become a Fellow of The American Society for Mohs Surgery and obtain a Board Certificate of Added Qualification in Mohs Micrographic Surgery. Shortly after, our fourth and fifth children were born two years apart while I continued to treat my patients and friends further refining my diagnostic and surgical expertise.
I have practiced dermatology for over 15 years. During this time, I have helped and held space for people at their most vulnerable and triumphant times. This is especially fulfilling for me and my hope is I can now help you in a similar way. Please sign up to take full advantage of all that I have learned throughout this journey and what I offer to you.
I send a monthly newsletter to remind you to check your own skin so you can detect potential issues early. I also offer tips and tricks to prevent skin cancer along with discounts and goodies to maximize your skin health. So, welcome to TheHolisticDerm! Be sure to complete my Free 5-Question Skincare Consultation and join me in holistic dermatology efforts of creating better skin and health for you.
Because after all, I'm here for you.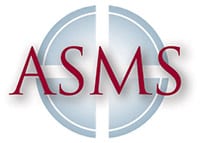 Fellow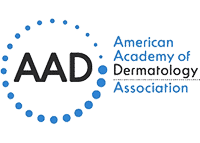 Fellow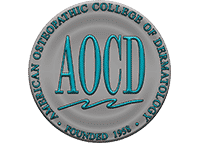 Fellow
Specials 
That will brighten your day!
Click for discounts and other goodies: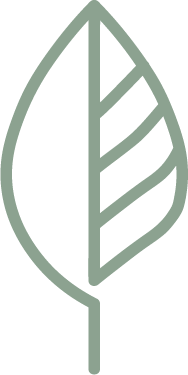 Subscribe Today!
Join our mailing list for valuable insights on how to protect your skin, inside and out!
"*" indicates required fields
Some of the many reviews and comments from my followers
Doctor Brimhall is wonderful. It was my first time meeting with her for a mole/skin check. She was very thorough, and although the appointment was quick, she paid great attention to my questions and concerns during the visit. She explained how to use certain medications she was going to prescribe and made me feel important and worth her time. Her medical assistant was super nice as well and took time to even write some instructions down for me so I wouldn't forget. I'd highly recommend Doctor Brimhall!
– Liz Foxley
I just found out I have SCC…all because your Tiktoks educated me on a lesion that wasn't healing.
— ida1007
Dr Angela Brimhall and her team are fabulous. Professional, good bedside manners, nice personalities, good listeners and don't rush you. Highly recommend.
– Michael Bettin
Dr Brimhall has a great bed side manner and knows what she's doing. Very thorough.
-Kathy Robbins
I look at my skin differently now because of you. Thank you for sharing your knowledge!
Dr Brimhall is terrific…very professional, but personable at the same time!
Highly recommend her to anyone for dermatology treatment
-Fred Dickerson
You're videos inspired me to get my skin checked. A small basal cell carcinoma was found and treated on my chest Thank you!
— tmbezanson
Surgical derm nurse here! Love that you're spreading awareness
— lovedevon9
You here are doing Gods work by telling everyone this
Doctor, I am so happy with you. Honestly. I told you  I had skin cancer last year and you remind me every day to be careful. Thank you so much. 
— lisapetersenboghgave
Please keep sharing these types of videos. My 50 year old mumma had a merkel cell carcinoma removed last year. She also had BCC and others removed.
These videos prompted my whole family to get checked I was fine as was my husband but my mom had basal cell!
— Vnslfm
This weird spot he has been ignoring looks exactly like this, you're saving lives!